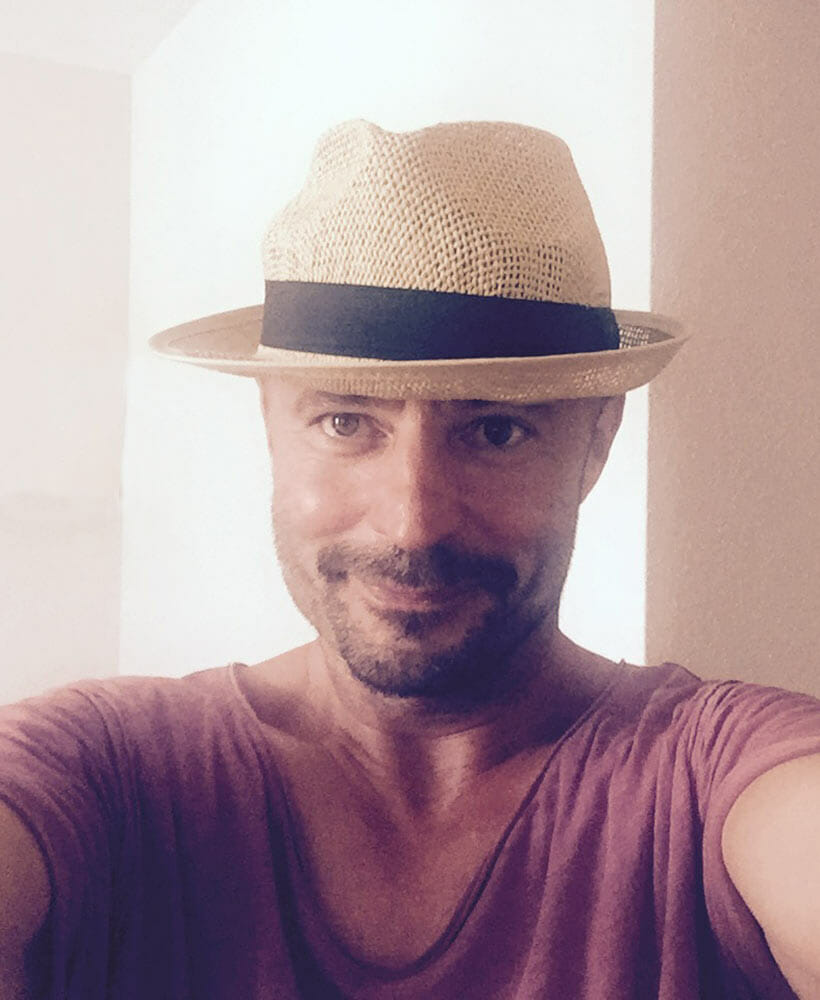 Roger Weber
Already as a child I was fascinated and drawn into the world of imagery, its power to capture a moment in life whilst playing with the spectrum of light, location and shape. Until today my passion has not been dimmed and each project is a new creation of my vision.
Born and raised in Munich, I completed my high school years and an apprenticeship in advertising; quickly realizing that creativity often trumped my daily reality, i decided to move to London,the creative capital of Europe, to advance my English and study afterwards. As usual, things did not go as planned i followed my passion and started to assist various photographers and learned about the aims and secrets in this world. My obsession towards capturing images grew by the minute and quickly all original life plans were put on hold to follow my instinct and my dream.
My philosophy is to create an emotion by presenting the pallet of mankind, going beyond beauty, reflecting real character, human nature, capturing a vulnerable moment, an innocent body filled with passion, whilst persevering the natural game between line, light and shadow.
The camera allows me to tell a story, influenced by cinematography, visual arts and my passion for the sixties. My personal brand often reflects a cinematic style, a modern look with a vintage breeze. Each person in front of my lens is like an actor who is part of the storyboard that I am creating. My personal charisma guides them to ensure their unique character, soul and personality shines through and finds harmony with the lines, light and shadows .
To complete each story, the perfect location has to be found – I am drawn to areas with a historical landmark, a nostalgic soul or an emotional embrace. It could be the rough top of a skyscraper in New York, the dunes in the Sahara or an old airstream in the middle of nowhere.
In addition to fashion and advertisement photography, I have a growing passion to tell stories through more of an artistic lens. My work has been showcased numerous times at exhibitions, including the annual festival of fashion photography in Cannes, as well as various art galleries such as CU1 in Miami, Gallery Snap in Orlando and Insighter Gallerie in Paris.
Clients
EDITORIAL
AMICA · BLACKPAPER · BRITISH VOGUE · COSMOPOLITAN · DOUGLAS MAGAZIN · ELLE · GALA MAGAZINE · GLAMOUR · GRAZIA ITALIA · KULT MAGAZINE · MADAME · MARIE CLAIRE · MYSELF · POSH MAGAZINE · ROLLING STONE MAGAZINE · SEASON MAGAZIN · SUEDDEUTSCHE ZEITUNG
ADVERTISING
ARIEL · ARTEMIS · BERNINA · BMW · BOGNER JEANS · BOSCH ·BREITLING WATCHES · BREUNINGER ·CALIDA · COLINS FASHION · CONCORDIA VERSICHERUNGEN · DATEV · DEICHMANN · DIXAN · ELBEO · EUROPÄISCHE VERSICHERUNGEN · FREEMAN T. PORTER · FYNCH-HATTON · GELCO · GGL · GLOBUS · INTEL · ISABELL-FASHION · KABEL 1 · KAPPA · KARSTADT · LAURA ASHLEY · LISCA MODEN · LUDWIG BECK · MAC-JEANS · MIGROS · OBI · OTTO GROUP · PIERRE CARDIN · PREMIERE WORLD · SAMOON · SANYO · SIDROGA · SIEMENS · STRAUMANN · TAIFUN · TOSHIBA · WALDER · WATERCULT BEACHWEAR · ZEISS
disclaimer:
IN SPITE OF CAREFUL CONTENT CONTROL WE ASSUME NO LIABILITY FOR CONTENT OF EXTERNAL LINKS. THE OPERATORS OF ANY LINKED SITES ARE SOLELY RESPONSIBLE FOR THEIR CONTENT.
©COPYRIGHT: THE COPYRIGHTS FOR FILES AND PHOTOGRAPHS ON WWW.ROGERWEBER.COM ARE UNDERLAIN ONLY BY ROGER WEBER. EVERY REPRODUCTION OR ADVANCED USAGE, REQUIRES PRIOR AUTHORIZATION.